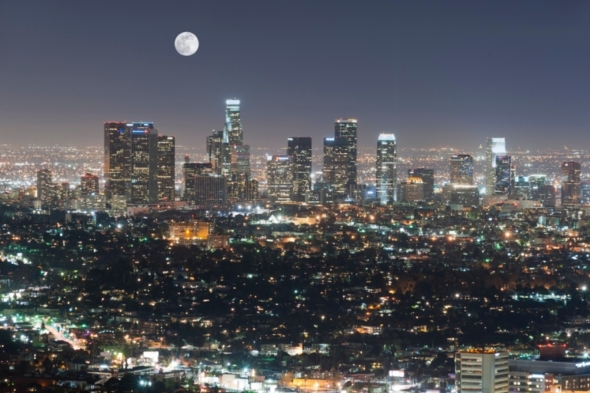 Los Angeles, a city used to suffocate from smog more than China today, is making its way to a clean energy transformation.
Decades ago, blue sky #nofilter was not an everyday blessing in the United States, not to mention in Los Angeles. The city started to suffer from smog attacks since more than half a century ago, and has been known for its polluted air, together with its balmy weather and glamorous lifestyle.The whole city used to be shrouded in a veil of thick brown and grey smog.
Blue sky #nofilter was not an everyday blessing for LA.
The battle against air pollution went on for 50+ years. Having set up air quality control board, emission limits , regulations on clean gasoline and clean energy, Los Angeles finally managed to bring a blue sky back to its residents. However, its electricity still largely remains to be sourced from natural gas, a fossil fuel. Traditionally, every summer afternoon, engineers will turn on what they call a ¨peaker¨, a natural gas powered station in the Long Beach. The peaker ensures that people could enjoy air conditioners, TVs, and other appliances when they get home right after work.
In October 2015, the peaker burst out a disastrous accident, known as the Aliso Canyon Gas Leak, which  put tremendous  pressure over the electricity grid, exposing the whole city to unexpected power outages at any moment. The local government asked Southern California Edison, the grid company, to find a energy solution so such leak won't happen again.
The Aliso Canyon Gas Leak exposed the whole city to unexpected power outages.
Among a variety of offers by utilities from natural gas power plants, energy efficiency to renewable energy, the local government decided to walk away from fossil fuel. Instead, it picked AES Corp, an renewable energy company, to design and build a massive grid storage battery in the upcoming five years to counter summer peak moments. It will be one of the world's largest storage lithium batteries, capable of holding and delivering over 100 megawatts of power an hour for four hours.
The gas leak was a blessing in disguise.
Five years from now, the customary afternoon peak will still be there, but the need for more fossil fuel will be gone. The "peaker" will be replaced by a battery that will use the area's morning solar power and evening wind power to charge up. These batteries spare away people's worries on unexpected power outage, and aid California in its pursuit of aggressive carbon reduction goals of reducing 80% by 2050.
The "peaker" will be replaced by a battery that will use the area's solar and wind power.
Never before had an energy storage device won a competition against a conventional power plant. This five year plan for battery storage  will rid Los Angeles of its infamous reputation as the ¨smog city¨.
Apart from the five-year contract with AES Corp, Los Angeles has also picked Tesla for a  public energy storage plan in this September. Tesla is to manufacture, transport and install a 20 MW/80 MWh powerpack system within 3 months. When fully charged, this system will hold enough energy to power more than 2,500 households for a day or charge 1,000 Tesla vehicles. The system will charge using electricity from the grid during off-peak hours and then deliver electricity during peak hours to help maintain the reliable operation of Southern California Edison's electrical infrastructure which feeds more than 15 million residents.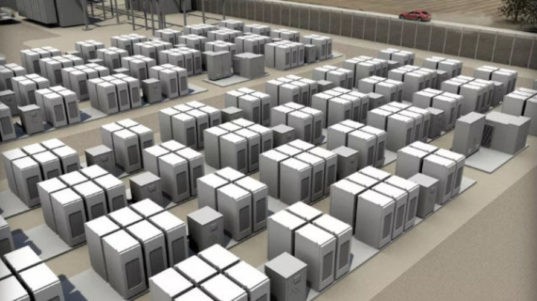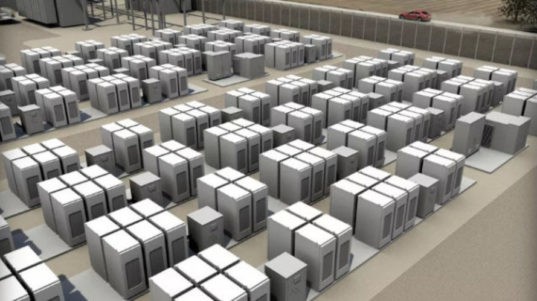 Never before had an energy storage device won a competition against a conventional power plant.
Clean energy's victory in California is not won by any single clean energy company; this is a broader win of the whole industry. Atlas Gas Ltd., a Canadian clean energy company, also won a 20 MW contract with Los Angeles. In August 2016, San Diego also signed a contract with AES Corp to build a 37.5 MW  battery storage facility.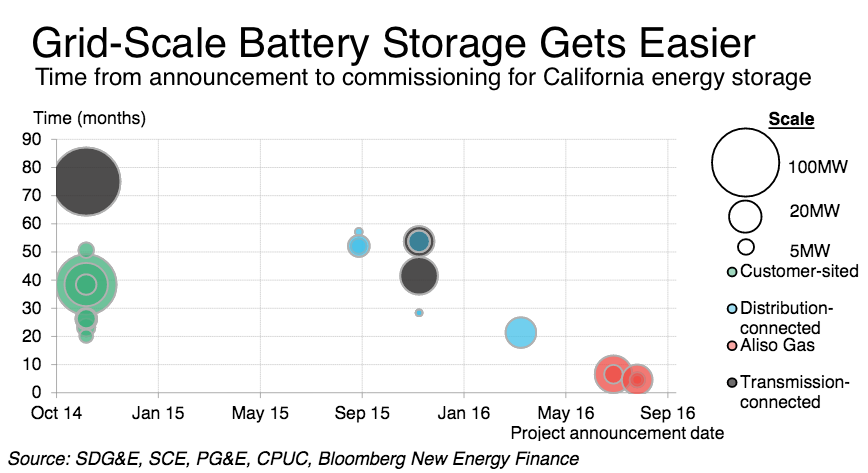 The decreasing cost of battery storage is smoothing out solar and wind power's generation curve and making clean energy a reliable part of the base load in any grid system anywhere. Just like what Elon Musk said, battery storage  will take solar to the next level.
We are excited to see Los Angeles achieving its clean energy transformation and leaving its smoggy days behind. It is an inspiration and model for Chinese cities to better use clean energy to return blue sky to our people.
http://seederenergy.com/wp-content/uploads/2016/09/Worlds-Largest-Storage-Battery-Will-Power-Los-Angeles-A-1-600x315.jpg
315
600
user
http://seederenergy.com/wp-content/uploads/2016/08/SEEDER-LOGO-01-300x97.png
user
2016-09-30 06:36:06
2016-09-30 06:36:27
Battery Storage Powers Los Angeles' clean energy transformation